LATEST NEWS:
Zisa Ar'ceth Saberion is a faithful and courteous apprentice to the Director Skuld Volusia. After the Battle of Midgård, Skuld adopted the homeless Smilodon as her personal assistance and apprentice. In effect, she became her adoptive daughter. Being young and clumsy however, her attempts to impress often backfire. Yet, she's honest and eager to learn. A trait deeply valued by her master. As a medic, is also one to eagerly (more or less) patch the Breakout competitors back together. She hails from the Ratatoskr Vale, The Clan Saberion's northern enclave. Due to her Sabre- upbringing, she has a great resilience against the harsh environments. Thus, the young Sabre bears a considerable endurance and physical strength for her size and strain.
Her attire consits of a sleeveless top, armoured vest and pants. The waist has a protective belt. The vest is marked by a black Matriarchate logo and her name. Both of her thighs also have a single utility belt. She has a heterochromic eyes. The right one is light brown, the left one being gray. Fur is adorned by blue markings on the cheeks, neck and arms. Due to her young age, the sabertooth are relatively small. The hair is short and unkempt.
// History - Zisa Ar'ceth Saberion
The great race war
Post - Battle of Midgård
Director Skuld finds the orphaned Smilodon after the Battle of Midgård and adopts her as an assistant.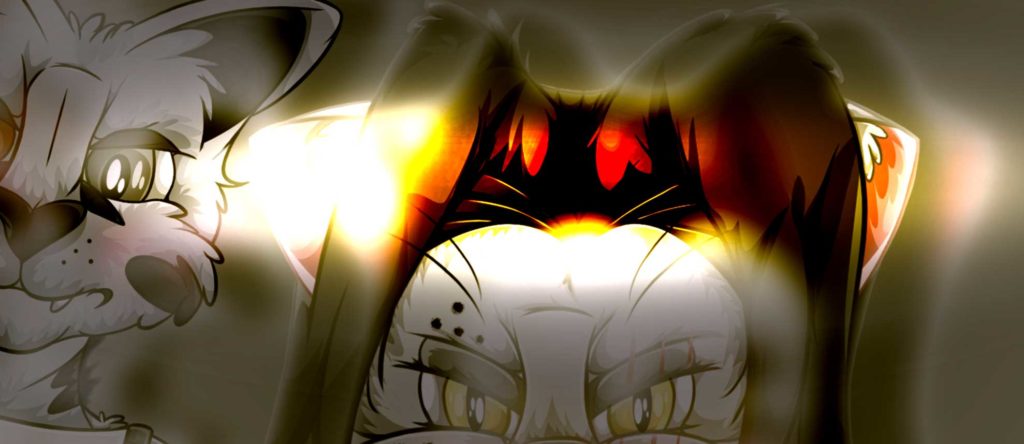 As Skuld's student, she takes a look to examine the Breakout competitors up close.
Read more - Aesir Chronicles Wikia!




APPEARANCES
AFFILIATIONS
LOCATIONS
RACE
DIMENSIONS
ACCESSORIES
APPEARANCES
Aesir Chronicles: Breakout
Aesir Chronicles: Fates
AFFILIATIONS
LOCATIONS
Vanaheim
Midgård
Andlang Citadel Tower
RACE
DIMENSIONS
1,70m
ACCESSORIES
Sabertooth
Skuld Volusia is the feline's Science Director. She is a cunning, highly intelligent woman. Thus, her skill at engineering is unmatched. She is an adept chemist, having created various medicines and cures. Her greatest feat is the MUUPA line. MUUPA'd are an advanced series of combat drones. While spending most of her time at her laboratory, she's not above in entering the battlefield in pursuit of more "samples".
Director Volusia is in charge for the Feline's technical prowess and wellness. This however, comes at the cost of many saurian and canine lives. She shares a motherly link to her adoptee, Zisa. She is one of the 13 Matriarchate Clan Crest, being a chieftess of the Clan Volusia.
Controlling a survival show called the BREAKOUT, she is set to evolve the combat potential of the other races. This is done by weighting her captives with prototype military hardware, such as exowings and experimental stealth gear.
// History - Skuld
The great race War
Battle of Midgård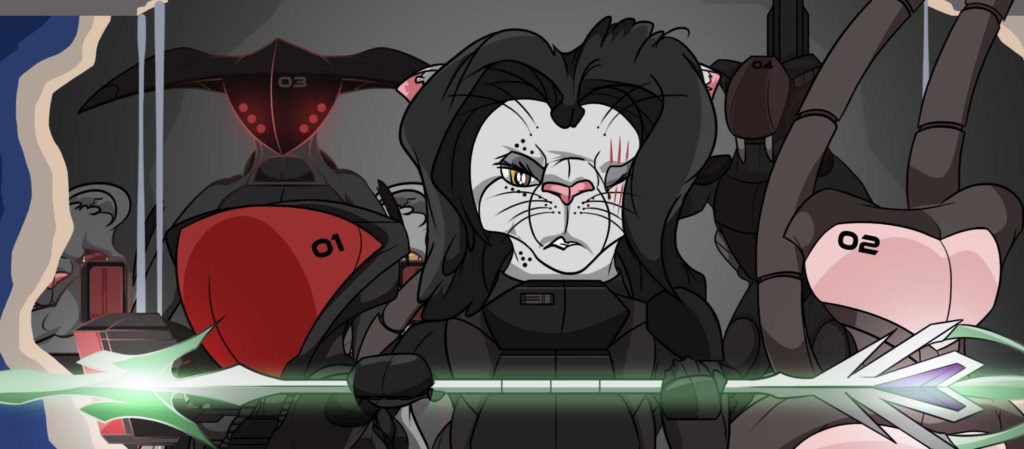 Skuld undertakes a dangerous incursion into the Crystal Guard headquarters at the Temple Prime. Upon returning, she leads her valkyrie special forces to raid the canine sector.
After the Battle of Midgård, an ibis mercenary ship has crashed in pursuit of Odin. An incident, that apparently interests her greatly.
She acquires the Headpiece of Thoth from an unknown mercenary pilot.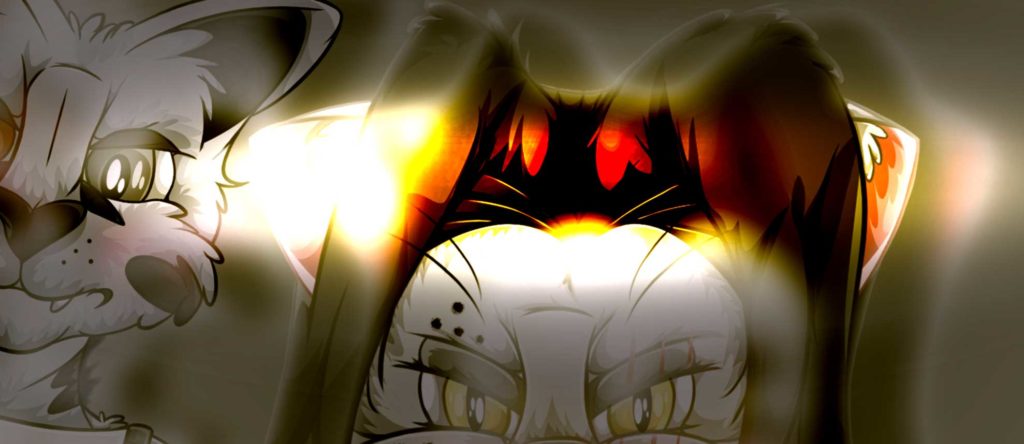 Skuld sees Meru. She is attended by her new apprentice, Zisa. Thus, the saurian prince is forced to join the Breakout games at her underground laboratory. This is done to assure the kingdom of Spelheim's neutrality in the Great Race War.
Read more - Aesir Chronicles Wikia!




APPEARANCES
AFFILIATIONS
LOCATIONS
RACE
DIMENSIONS
TOOLS
APPEARANCES
Aesir Chronicles: Breakout
Aesir Chronicles: Fates
AFFILIATIONS
LOCATIONS
Vanaheim
Midgård
Andlang Citadel Tower
RACE
DIMENSIONS
1,76m
TOOLS
Medical Scalpels
Mechanized Tail